Parent Information Leaflet
If you are a parent who has been approached by a doctor or research nurse in your neonatal unit and are considering enrolling your infant in SIFT, you may wish to review the parent information leaflet.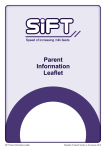 SIFT PIL - Republic of Ireland version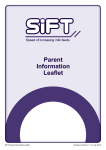 SIFT SIFT PIL - Scottish version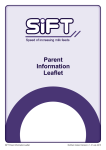 SIFT SIFT PIL - Northern Ireland version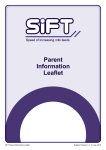 SIFT PIL
Support Websites
You may also find the following websites for Bliss and Best Beginnings useful. Bliss is a UK charity working to provide the best possible care and support for all premature and sick babies and their families, and Best Beginnings is a charity dedicated to ending child health inequalities in the UK.