The Athena SWAN Charter recognises commitment to gender equality in higher education.
Athena SWAN awards celebrate good practice in the promotion of gender equality for academic and professional and support staff in higher education institutions, and their individual departments. The University of Oxford has a Bronze University award. The NPEU held its own Silver Departmental Award until April 2019 and since then has been covered by the Athena SWAN Silver Award held by the Nuffield Department of Population Health (NDPH). NPEU Senior Researcher Rachel Rowe is a member of the NDPH Athena SWAN Self-Assessment Team.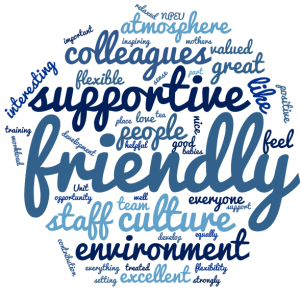 Progress on activities related to Athena SWAN is communicated to Unit members through regular updates at Unit meetings and via email communication. If you would like to find out more about Athena SWAN, please contact Rachel Rowe.
The NPEU is a vibrant, multi-disciplinary research environment with an inclusive and supportive atmosphere for all staff and students that exemplifies the overarching principles of the Athena SWAN charter.
For information about some of the well-established practices which aim to support staff, please see Working in the NPEU.