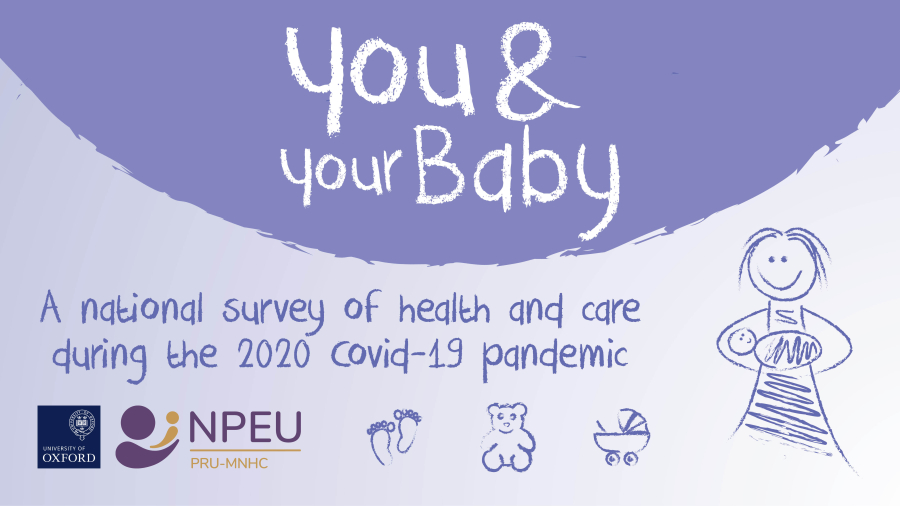 Women who gave birth between March-August this year are invited to take part in an online survey to share their experiences of pregnancy and childbirth.
Since 1995, National Maternity Surveys have been carried out in the UK by the University of Oxford's National Perinatal Epidemiology Unit (NPEU). These surveys collect up-to-date information on women's experiences of pregnancy, labour, birth and early parenthood, which is used to improve maternity services across the country.
This year, the survey has been updated to take into account the coronavirus pandemic. You & Your Baby 2020 will ask women about their experiences of COVID-19, national lockdown and social distancing measures, and how the pandemic has impacted their health and care during the perinatal period. It will be the first large population-based survey to assess the impact of the COVID-19 pandemic on the health and care of women and babies in the UK.
Read more about You & Your Baby 2020: UK National Maternity Survey launches