What do we mean by public involvement (PPI) in research?
For us it means that we involve women, families and their representatives in our research as members of the team throughout the research process, from the development of research ideas and questions, through funding applications, membership of project steering groups, the development of study resources, and the interpretation, writing up and dissemination of findings.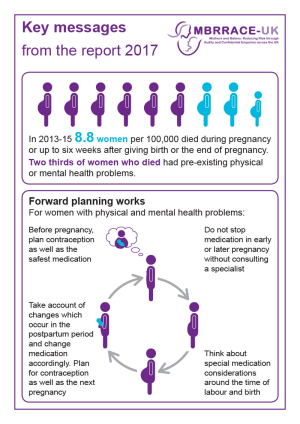 The National Perinatal Epidemiology Unit (NPEU) has a strong track-record of Patient and Public Involvement (PPI) in research. Since 1990, the NPEU has established a network with over 60 national and regional support groups and charities, involving hundreds of individual volunteers and representatives.
Jenny Kurinczuk, Director of the NPEU, describes the importance of involving parents, patients and the public in NPEU research: "The views of parents and patients have been invaluable to every aspect of our research from identifying the important questions research needs to address through to helping us share our findings in ways that mean they reach the broadest audience. Their perspectives ensure that we answer questions of real concern to families around the time of birth and early childhood, rather than simply focusing on the issues we and clinicians think are important. Our PPI stakeholders also ensure that our results reach those who might be affected by our findings, and that we get those messages across clearly. For example, we now make greater use of infographics and social media to summarise our findings in ways that are simple but still have impact and will, we hope, reach the people who matter."
We would like to thank our PPI representatives for all their support and commitment. We are very proud of our PPI network's achievements which have been invaluable in our research to improve the quality of care and health of mothers, babies and families.
If you would be interested in joining our network as a PPI representative, or finding out more about it, please contact the NPEU PPI team at: NPEUPPI@npeu.ox.ac.uk
For further information about Patient and Public Involvement (PPI) please visit the INVOLVE website: http://www.invo.org.uk/