The NPEU Clinical Trials Unit (CTU) welcomes requests from investigators to collaborate on clinical research.
Why work with a clinical trials unit?
Trials are complex projects and require expertise in a variety of areas including trial design, statistical analysis, programming, quality assurance and trial management. We have the infrastructure and core staff to be able to deliver all aspects of clinical trials. We can work with you throughout the life cycle of the trial or research project: from the initial application and protocol development through to the final dissemination of results. We also have databases, bespoke trial data administration systems, and regulatory processes, in place that facilitate the delivery of high-quality research. When using a clinical trials unit, you will have access to the team's expertise right from the development of the initial grant application stage. We pride ourselves on providing high quality research and working collaboratively with investigators.
Collaborating with NPEU CTU – Where Science meets Perfection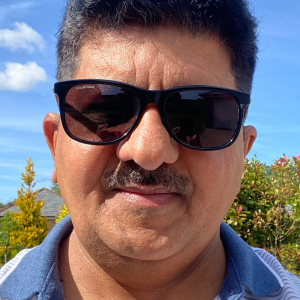 As a chief investigator of the Baby OSCAR trial, when I reflect on the decade of collaboration with the NPEU CTU, it's a dream come true experience. The highly experienced and professional NPEU team provided support from inception to completion. The trial was conducted and managed exceptionally, whilst maintaining high governance standards. I found the team working culture at the NPEU fundamental to the success of the trial. The engagement with participating sites, whilst providing continual support is the strength of NPEU and that builds confidence at recruiting centres. After a decade of collaboration I can say with confidence, when research is managed by institutions like the NPEU, high standards are maintained throughout and hence the impeccable results. These results from well-designed trials will continue to guide clinical practice for decades to come in improving the health of babies and their long term outcomes.
Professor Samir Gupta
Chief investigator, Baby-OSCAR trial
Making a request to collaborate
We welcome requests to collaborate, both from experienced investigators and investigators who are new to research. If you have a research idea, the first step is to get in contact with us for a brief conversation with one of our CTU directors.
If we feel the NPEU CTU is a good fit for your project, we may ask you to complete the 'Collaboration Request' Form. Any information sent to the NPEU CTU will be treated as strictly confidential.
After we have received the completed Collaboration Request Form we will invite you to present your research proposal at a New Trial Approaches Meeting. We will provide guidance on what to expect at the meeting.
Please do approach us as early as possible in the development process, as this gives us the best chance of being able to help you in your application. Please note that we may not be able to support your project if we receive your application less than two months before the funder deadline.
Application for NPEU CTU Support
If you would like any more information please do contact the NPEU CTU (ctu@npeu.ox.ac.uk).