Marian Knight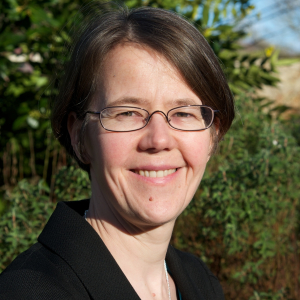 Marian is Professor of Maternal and Child Population Health. She trained initially in obstetrics and neonatology, completing a DPhil investigating the pathogenesis of pre-eclampsia, before becoming interested in epidemiology and population health. She therefore undertook specialty training in public health, becoming a Fellow of the Faculty of Public Health in 2006. She is an Honorary Consultant in Public Health with Public Health England. Her work focuses on using national observational studies to address clinical questions concerning rare and severe complications of pregnancy and early life. She also leads the MBRRACE-UK national confidential enquiries into maternal morbidity and mortality. In February 2012, Marian was awarded one of the first NIHR Research Professorships to develop further her work relating to maternal morbidity and care of infants requiring early surgery. Her publication profile is available on ResearcherID
Simon Kenny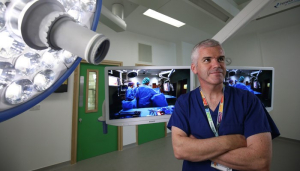 Mr Simon Kenny has a been a Consultant Paediatric Surgeon at Alder Hey Children's Hospital in Liverpool since 2003. Together with colleagues he has subspecialized in Hirschsprung's disease and runs a regular specialized Hirschsprung's clinic together with Mr Colin Baillie and Ms Sarah Almond. Simon has a long record of publication and research both in the basic science and outcomes of surgery for Hirschsprung's disease and works with parents and families to make research more focussed on their needs as well as promoting understanding of the condition. He is patron of the Hirschsprungs support charity CHAMPS. He is Chair of the Outcomes Committee of the British Association of Paediatric Surgeons and has recently been appointed as national Lead Clinician in the Department of Health 'Getting it Right First Time' programme in paediatric surgery.
Simon is also Clinical Director of Surgery, Cardiac, Anaesthesia and Critical Care at Alder Hey and is an Honorary Senior Lecturer in Child Health at the University of Liverpool. He was heavily involved in the design and commissioning of the new Alder Hey in the Park that opened in 2015 - a hospital built around the needs of children and their families with state-of-the-art technology.
Nigel Hall
Mr Nigel Hall is Associate Professor in the Faculty of Medicine at the University of Southampton and Consultant Paediatric and Neonatal Surgeon at Southampton Children's Hospital where he is also clinical lead for neonatal surgery.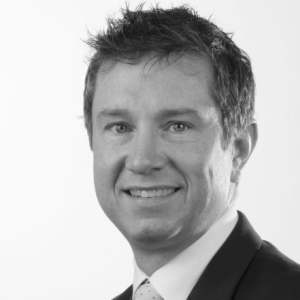 Nigel leads a research program in children's surgical conditions with a specific focus on congenital and acquired gastrointestinal conditions including necrotising enterocolitis, oesophageal atresia and appendicitis. He has a strong interest in the design and conduct of randomised trials on paediatric surgery, optimising outcome measure assessment in children's surgical research and ensuring that research is focussed around improving outcomes for children with surgical conditions. He led the BAPS-CASS study on duodenal atresia.
He sits on the research committee of the British Association of Paediatric Surgeons and is the BAPS/RCSEng multicentre collaborative research lead for Paediatric Surgery. He is also Chair of the Network Office of the European Paediatric Surgeons Association.
Ben Allin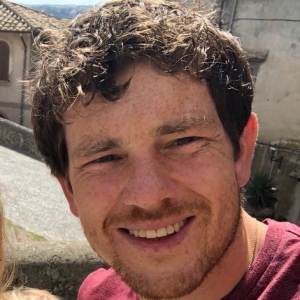 Mr Ben Allin is a Postdoctoral Clinical Research Fellow in Paediatric Surgery. He graduated from Imperial College in 2010, before completing foundation training in London, and a Paediatric Surgical Academic Clinical Fellowship in Oxford. His DPhil in Population Health focussed on investigating whether outcomes for children undergoing early surgery could be improved through the development and use of core outcome sets. Ben is a Paediatric Surgical Registrar at Chelsea and Westminster Hospital, and an Honorary Paediatric Surgical Registrar at Oxford Children's Hospital.
Ben's past research has focussed primarily on conducting large-scale national/international cohort studies, and using Delphi methodology to achieve consensus around clinically important questions. Amongst other things, his work has helped to advance the evidence base for treating children with gastroschisis and Hirschsprung's disease, and has helped develop a pathway for the management of children with Paediatric Inflammatory Multi-System Syndrome Temporally associated with COVID-19.
Timothy Bradnock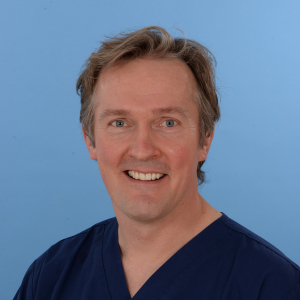 Mr Timothy Bradnock is a Consultant Paediatric Surgeon based at the Royal Hospital for Children in Glasgow. Tim has an interest in Hirschsprung's Disease, and has been heavily involved in the conduct of the BAPS-CASS studies. He is part of the project management group for NETS¹ᴴᴰ and NETS²ᴴᴰ.
John Buckell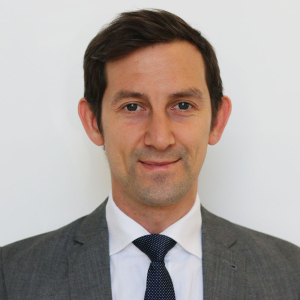 John is a senior researcher with a joint appointment at HERC in the Nuffield Department of Population Health and the BRC in the Nuffield Department of Primary Health Care Sciences. His current work is behavioural research in subject areas including obesity, tobacco, and genomics. He uses experimental and econometric approaches to answer research questions. John joined from the Yale School of Public Health where he worked on tobacco behaviours. He received his master's/doctoral training from the University of Leeds and his undergraduate degree from Aston University.
Stefano Giuliani
Mr Stefano Giuliani is a Consultant Neonatal and Paediatric Surgeon at Great Ormond Street Hospital (GOSH) and Honorary Associate Professor at University College London (UCL).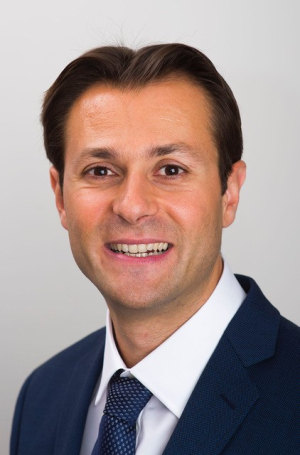 Stefano qualified as a specialist paediatric surgeon in 2006 at the University of Padova, Italy. Then he worked for four years at the Children's Hospital Los Angeles (USA) achieving skills in neonatal, oncologic, transplant and minimally invasive surgery for children. Stefano has been a consultant paediatric surgeon working in London since 2010. Stefano holds a PhD in Developmental Biology from the University of Padova (Italy) and he is Honorary Associate Professor at the Institute of Child Health (UCL). His main research focuses are: novel intraoperative technologies applied to cancer surgery, necrotising enterocolitis in premature babies, minimally invasive surgical techniques, and neonatal surgical outcomes.
Stefano has published over 90 articles in peer-reviewed journals and regularly presents his research at national and international conferences.
Lisa Hinton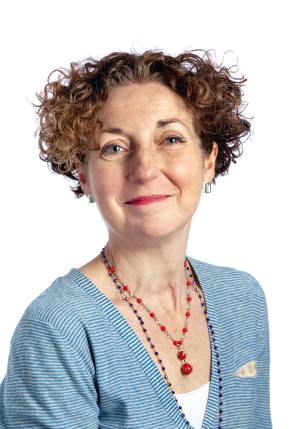 Lisa is a Senior Research Associate at the Healthcare Improvement Studies (THIS) Institute, University of Cambridge. She leads applied qualitative and mixed methods research aimed at improving quality and safety in healthcare, with a focus on women's health, in particular pregnancy and childbirth, maternal morbidity, and neonatal and adult intensive care. Lisa worked as a TV and radio producer for the BBC and Channel 4 before her research career. She has a DPhil in Medical Sociology from the University of Oxford and was previously Director of Applied Research for the Health Experiences Research Group in the Nuffield Department of Primary Care in Oxford where she worked from 2010-2019. She conducted an interview study with parents whose baby needed neonatal surgery, published as a parent resource on Healthtalk. Her publications can be found on ORCID.
Crispin Jenkinson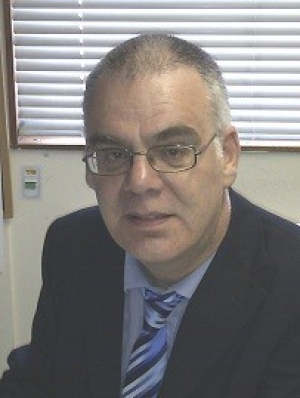 Crispin Jenkinson is Professor of Health Services Research in the Nuffield Department of Population Health, and an Official Fellow of Harris Manchester College, University of Oxford. He graduated from Bedford College (University of London) before coming to Oxford where he gained an MSc in Psychology and then undertook research on the psychological impact of long-term illness for a DPhil. Prior to joining the department he was a research fellow at Nuffield College, Oxford. His main research interests include patient reported outcomes and health status measurement, the evaluation of patient experiences of medical care, and methodology. He has extensive experience of developing and validating outcome measures and, in collaboration with others, has conducted randomised controlled trials in which such instruments have been primary end-points. He has written and edited a number of books as well as having published over 250 peer reviewed papers.
Karolina Kuberska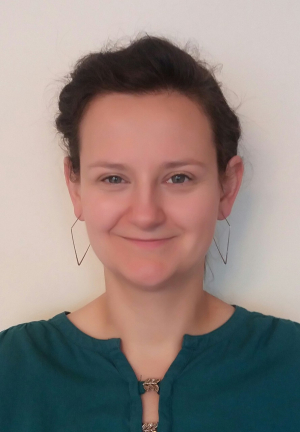 Dr Karolina Kuberska is a medical anthropologist specialising in understandings of health and well-being. The core of her research interests and expertise falls within the scope of medical anthropology, with a specific focus on understandings of health, wellbeing, and healthcare. Her doctoral work in Bolivia focused on the frictions between traditional and biomedical notions in the context of broader socio-politico-economic trends affecting existing plural healthcare pathways. Between 2016-18, Karolina was a Postdoctoral Fellow at the University of Birmingham where she worked in a multidisciplinary research team on an ESRC-funded project Death before Birth that explored socio-legal intersections of decision-making processes in the experiences of miscarriage, termination, and stillbirth.
As a Research Associate at The Healthcare Improvement Studies Institute, Karolina is working on two projects: one around visual identification for patients with dementia and another exploring opportunities and challenges around remote antenatal care.
On the CSOR project, she works with Dr Lisa Hinton as a qualitative researcher.
Kokila Lakhoo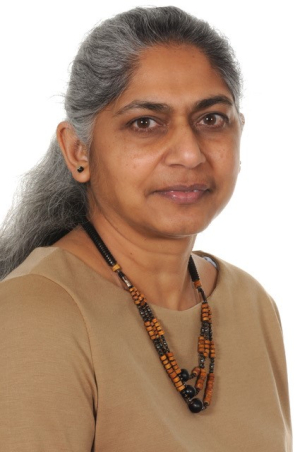 Professor Kokila Lakhoo is a consultant paediatric surgeon at the Children's Hospital in Oxford and the University of Oxford. Recently she received a visiting professorship from University of Witwatersrand Johannesburg, South Africa and Muhimbili University, Tanzania. She is an active clinician and has led several national studies including one on NEC in collaboration with the National Perinatal Epidemiology Unit (NPEU). She is director of a global surgery course for Oxford University and represents Oxford University for children's global surgery matters. She is the chair of the international forum for the British Association of Paediatric Surgeons and is personally developing paediatric surgery through links in Tanzania, Malawi and South Africa. She is the president of Global Initiative for Children's Surgery (GICS) that has followed on from the Lancet Commission. She is editor of 4 books including a recent joint venture with her African colleague as editor to a text book namely "Paediatric Surgery: a comprehensive text for Africa"(publisher global- help publishers).She has to date contributed to over 85 chapters to paediatric surgical text books and has over 300 peer reviewed publications.
Nick Lansdale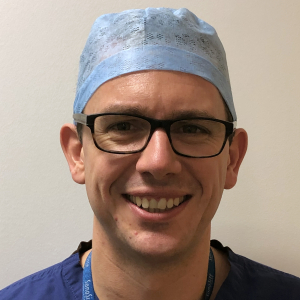 Mr Nick Lansdale is a Consultant Paediatric and Neonatal Surgeon at the Royal Manchester Children's Hospital and Honorary Senior Lecturer at the University of Manchester. His clinical interests include Paediatric Upper Gastrointestinal and Thoracic surgery, with the majority of this work being carried out using laparoscopy or thoracoscopy ('keyhole' surgery). He is one of the three surgeons who perform oesophageal atresia surgery at Manchester and is part of the Manchester Access Group in Children (MAGiC) vascular access team.
Nick's research interests include evidence-based paediatric surgery, outcomes and clinical trials; he is Chief Investigator of the NIHR funded ToSCiN study. He has published widely and carries out peer-review activities for a number of journals and funding bodies. He is a member of the British Association of Paediatric Surgeons Research Committee.
Anna-May Long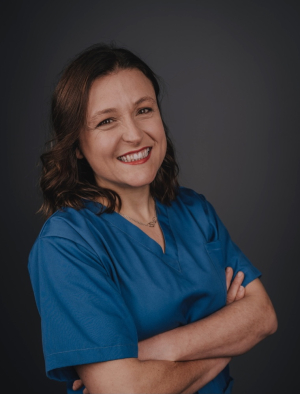 Anna-May Long is a Consultant Paediatric General Surgeon specializing in children's oncology surgery based at Cambridge University Hospitals NHS Foundation Trust. Anna previously undertook a DPhil in Population Health at the NPEU focused on babies born with abdominal wall defects. During this time she designed and delivering several population-based neonatal surgical outcome studies within the UK and undertook both quantitative and qualitative research. Anna's research interests are in short and long term outcomes of neonatal surgery, oncology surgery and she is passionate about including parent expertise and experience in paediatric surgical research.
Alex Macdonald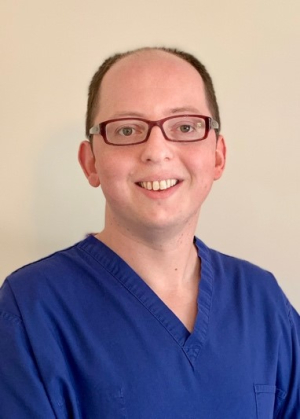 Alex Macdonald is a Consultant Paediatric Surgeon working at the Chelsea & Westminster Hospital and an Honorary Consultant Paediatric Surgeon at Imperial College Healthcare. He has a sub-specialty interest in paediatric colorectal surgery and is a former Royal College of Surgeons of England Fellow in Paediatric Colorectal Surgery gaining experience at Chelsea & Westminster Hospital, St Mark's Hospital (adult colorectal surgery) and Nationwide Children's Hospital, USA. He is a keen advocate for minimally invasive surgery in children and is a member of the executive committee of the British Association of Paediatric Endoscopic Surgeons (BAPES).
Charles Opondo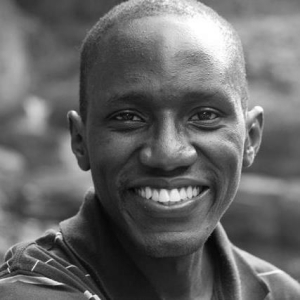 Dr Charles Opondo is a Researcher in Statistics and Epidemiology at the National Perinatal Epidemiology Unit, University of Oxford, and Honorary Assistant Professor of Medical Statistics at the London School of Hygiene and Tropical Medicine. He holds a PhD and an MSc in Medical Statistics from the University of London, and a Bachelor of Pharmacy degree from the University of Nairobi. His research interests are in clinical trials and observational studies in maternal, child and newborn health
Rema Ramakrishnan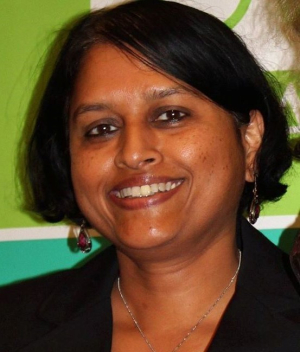 Dr Rema Ramakrishnan is a senior statistician for the projects led by Professor Marian Knight - CSOR and EXPRESS. She has a PhD in Epidemiology from the University of South Florida (2017), the topic for which was the epidemiology of congenital diaphragmatic hernia and the role of air pollutants in its aetiology. She has a master's in public health (MPH) degree from the University of Minnesota -Twin Cities (2011) with maternal and child health as the major and an inter-disciplinary concentration in public health policy. Prior to joining the National Perinatal Epidemiology Unit in January 2021, she was a biostatistician/epidemiologist at the Nuffield Department of Women's and Reproductive Health. Her research interests include reproductive, perinatal, and life-course epidemiology. She has an interest in causal inference and the use of advanced statistical methods to address relevant questions.
Oliver Rivero-Arias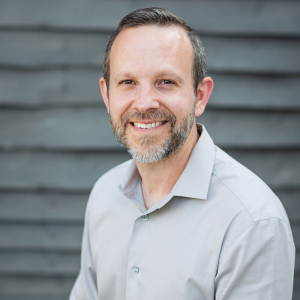 Dr Oliver Rivero-Arias, Associate Professor of Health Economics, joined the NPEU as the Senior Health Economist in November 2013 working previously at the Health Economics Research Centre (HERC), University of Oxford during the period 2002-2013. He currently leads a team of four researchers involved in a programme of work conducting economic evaluations and stated-preference studies in maternal and child health. He has extensive experience using experimental and observational data, and evidence synthesis decision analytic models to inform cost-effectiveness evaluations. His programme of work also includes studies estimating the long-term healthcare costs of prematurity and the long-term health care costs of women and their babies after successful fertility treatment. Oliver is interested in the valuation of health for decision-making and he is undertaking a series of studies to understand how to value children's health for resource allocation. He is actively involved in teaching and postgraduate supervision and sits in panels for the UK National Screening Programme and the National Institute for Health Research Fellowships.
Joanne Shepherd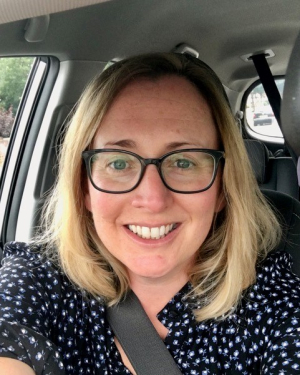 Having had a child who required surgery early in life, Jo was pleased to become a member of the BAPS-CASS parent advisory group. She has attended annual meetings and is able to put forward a parent perspective whenever this is helpful in the planning and performance of the project. Jo's background is in quality assurance within clinical trials, having worked in Pharma and CROs on Phase I-III drug trials. She is currently a carer for her three children, including her daughter who is dependent on parenteral nutrition.
Anshita Shrivastava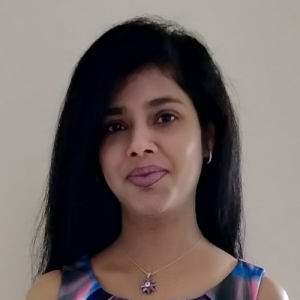 Anshita joined the NPEU in March 2018 as a C# & Web Developer. She is a full-stack developer with responsibility for the CSOR & UKOSS Systems. Along with developing database-driven applications, she is deeply involved in the planning process & testing of these projects. Prior to this, she has worked as a.Net developer in many IT & Non-IT companies & in different domains like Big Data, Finance, Insurance, Energy, Holidays & Caravan Bookings, Media, Gaming & Care Homes. She has a degree in Engineering (Electronics & Telecommunication) and has also taught as a lecturer in engineering colleges.
Sunjuri Sun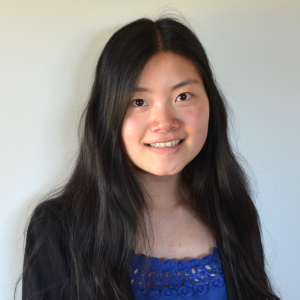 Dr Sunjuri Sun is a medical doctor and PhD student at the National Perinatal Epidemiology Unit, University of Oxford. Her doctoral research focusses upon utilising big data to investigate long-term outcomes following childhood surgery, which will run alongside the Children's Surgery Outcome Report (CSOR) project. She is passionate about improving surgical outcomes for children. Prior to joining the unit, Sunjuri completed a Bachelor of Medicine and Bachelor of Surgery with First Class Honours at Monash University in Australia. She was awarded a Bachelor of Medical Sciences (Honours) at Monash University for her honours research project based at the John Radcliffe Hospital in Oxford, where she investigated bronchopulmonary dysplasia amongst extremely preterm infants.
Gregor Walker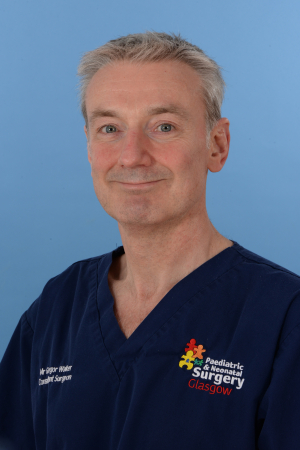 Mr Gregor Walker is a consultant paediatric surgeon working at the Royal Hospital for Children in Glasgow. He was the primary investigator on the BAPS-CASS Hirschsprung's Disease studies, and has been key in ensuring the on-going expansion of the BAPS-CASS programme. He is part of the project management group for NETS¹ᴴᴰ and NETS²ᴴᴰ.
Hemanshoo Thakkar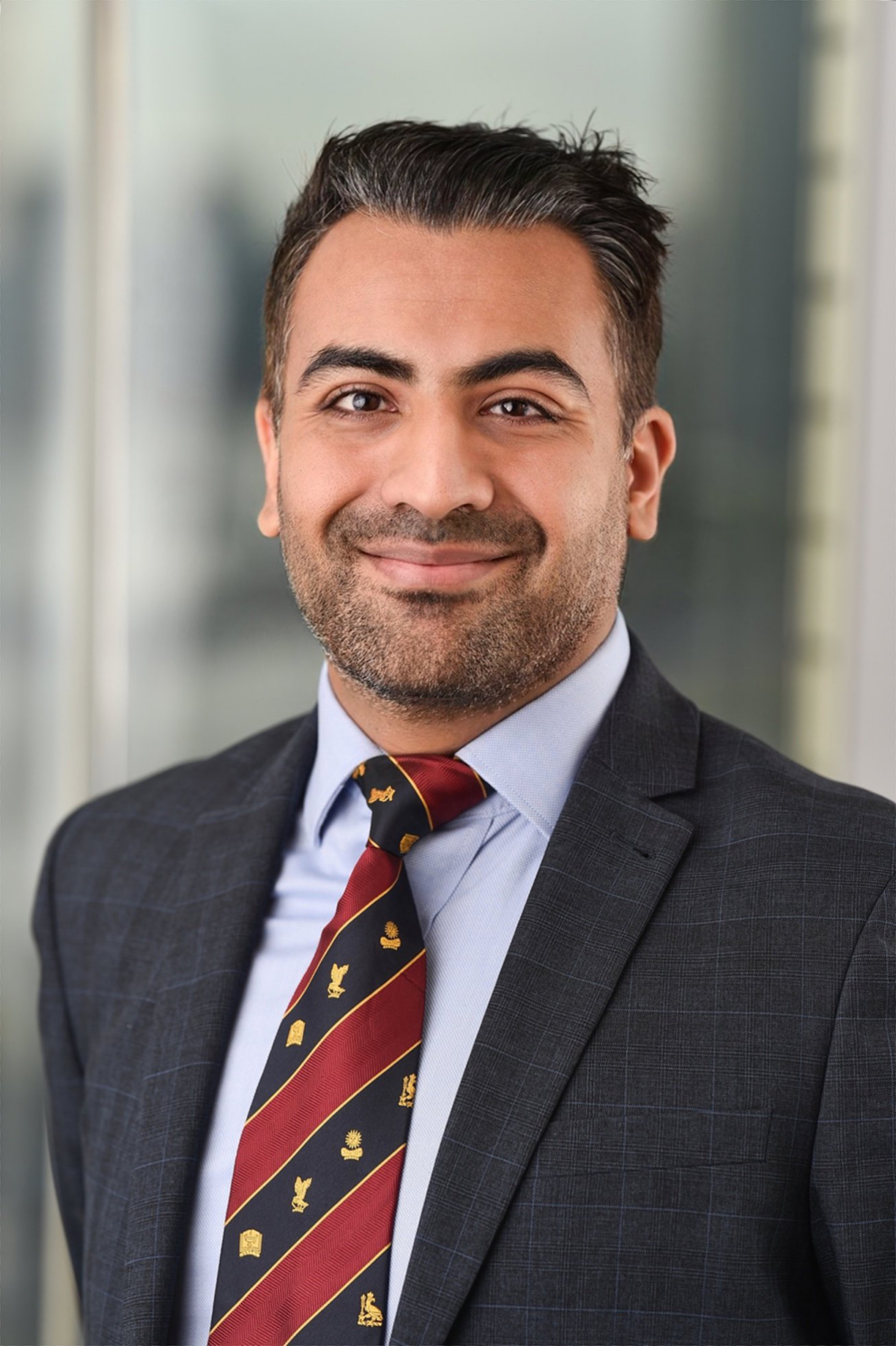 Hemanshoo Thakkar is a paediatric general surgery consultant with a specialist interest in lower gastrointestinal and laparoscopic surgery at Evelina London Children's Hospital. He qualified from King's College London in 2009 and undertook his basic and higher surgical training in the London and South East Deanery. Following completion of his training, he worked as a locum consultant at Great Ormond Street Hospital for Children. He is a Global Scholar in Surgical Leadership attained from Harvard Medical School, Boston, USA. Hemanshoo was appointed as a substantive consultant at the Evelina London Children's Hospital in November 2020.
Kirsty Brennan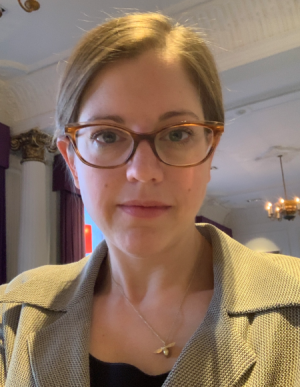 Kirsty Brennan is a Consultant General and Neonatal Paediatric Surgeon with a special interest in thoracic and complex upper GI surgery. She studied in the University of Liverpool, before undertaking her early training in Scotland. Subsequent higher surgical training was completed in King's College Hospital, St George's Hospital and the Royal London. Kirsty was appointed as a Consultant in the Evelina Children's Hospital in 2020 after obtaining the gold medal in the FRCS (paeds). She has focussed on developing subspecialist skills, multidisciplinary follow-up and standardisation of care since her appointment.