after birth play 'Highly Commended' in Vice-Chancellor's Innovation and Engagement Awards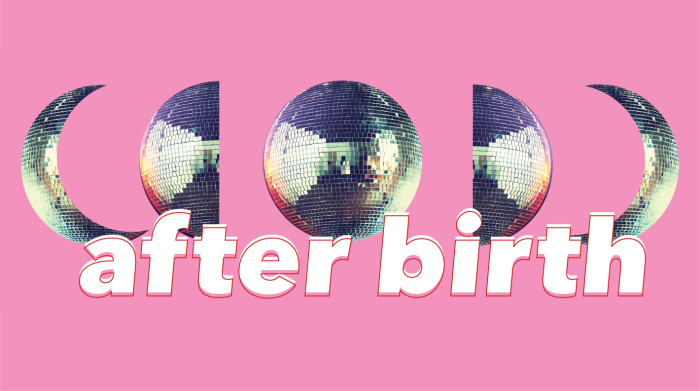 Published on Tuesday, 06 September 2022 Tweet
after birth, a play produced in collaboration with researchers from the NPEU has been 'highly commended' in the Vice-Chancellor's Innovation and Engagement Awards at a ceremony in Oxford today.
Written by Oxford playwright Zena Forster of Maiden Moor Productions, after birth uses emotion, humour and drama to engage the public with research about maternal mental health produced by the Policy Research in Maternal and Neonatal Health and Care, MBRRACE-UK and the NPEU.
NPEU Senior Researcher Rachel Rowe has led the four-year collaboration and accepted the award on behalf of the team, which includes Fiona Alderdice, NPEU Senior Social Scientist, Marian Knight, who leads investigations into maternal deaths in the MBRRACE-UK programme, the writer Zena Forster, and Sophia Wilkinson, OxPop Public and Patient Engagement and Involvement Officer. Accepting the award, Rachel acknowledged the contribution of charity partners Action on Postpartum Psychosis, who have supported the project throughout, and independent clinical psychologist Rebecca Knowles-Bevis, who gave specialist clinical advice to the theatrical team. Rachel also paid tribute to the many women with lived experience who shared their recovery stories with the writer during the development of the play, without whom this work would not have been possible.
Supported by grants from Arts Council England (ACE), the TORCH Theatres Seed Fund, the Public Engagement with Research Seed Fund and others, after birth won the North Wall Theatre's Propeller 2020 Award and premiered there in June 2021. Further funding from ACE, City University London, the Sheila Kitzinger Programme at Green Templeton College and others supported a London run and a short tour in February-March 2022. Media coverage included 5-star reviews in BroadwayBaby and The Play's the Thing UK, a TV interview on London Live, articles in Mental Health Today, and a feature on BBC Radio Norfolk.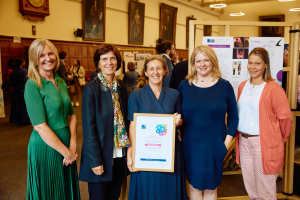 Find out more about after birth.