Diabetes and pregnancy research: What is important to you?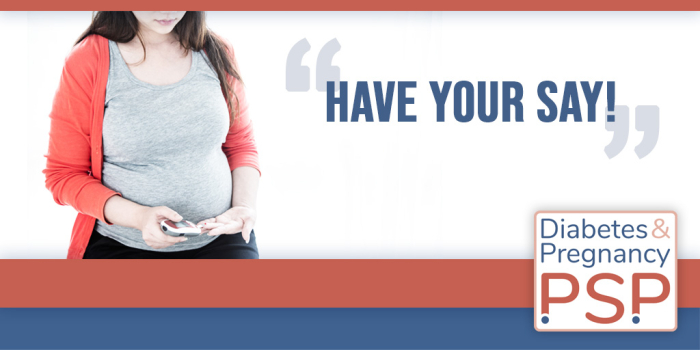 The Priority Setting Partnership in Diabetes and Pregnancy have launched their second survey today! The survey is the next step in finding the questions about diabetes and pregnancy that women, their families, and healthcare professionals, consider the most important for future research to answer.
In an amazing response to the first survey, over 1100 in-scope questions were submitted about the time before, during or after pregnancy with diabetes of any type. From the submitted questions, the team have identified a long-list of questions which remain unanswered by research.
The team are now inviting people to read the questions and pick the ones they feel are most important. The survey closes on the 31st July 2020. To find out more or to take part in the project, please visit https://www.npeu.ox.ac.uk/jla-psp.