Initial Survey to find Priority Questions in Diabetes and Pregnancy Launched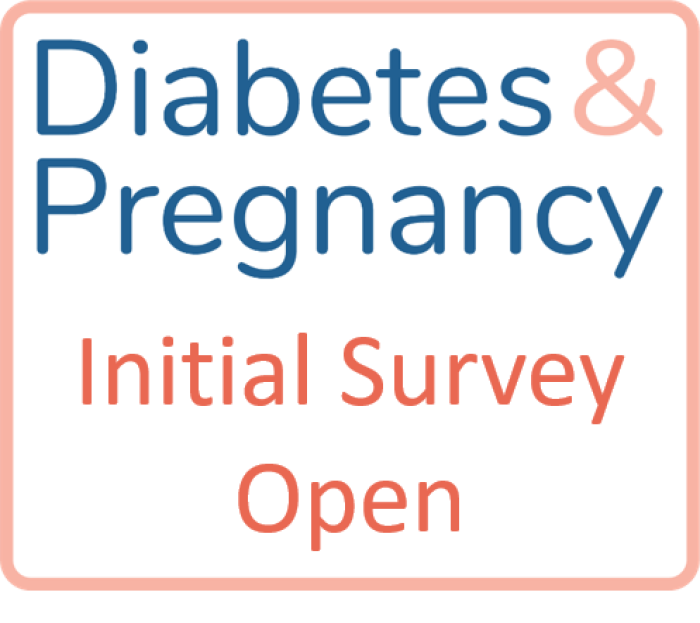 Published on Wednesday, 26 June 2019 Tweet
The Priority Setting Partnership in Diabetes and Pregnancy have launched their Initial Survey today. The survey is the first step in finding the unanswered questions about diabetes and pregnancy that, from the perspective of women, their support networks (families, partners, friends) and healthcare professionals, are the most important for research to address.
Women, their friends and families, and healthcare professionals with experience or interest in pregnancy with diabetes are invited to complete the survey. This can be anything about the time before, during or after pregnancy with diabetes of any type e.g. type 1, type 2, MODY, gestational diabetes and others.
By highlighting the important areas for research to funders of research and policy makers, the project will support research which will improve the healthcare and wellbeing of women and families affected by diabetes in pregnancy.
Do you have questions about diabetes and pregnancy? Complete the survey and help change lives.