SurfON trial is being supported by highly skilled Associate PIs across various sites. NIHR Associate PI scheme is now open to any Allied Health Professional interested in making a significant contribution to the conduct & delivery of SurfON.
Leeds Teaching Hospitals
Emily Cottrell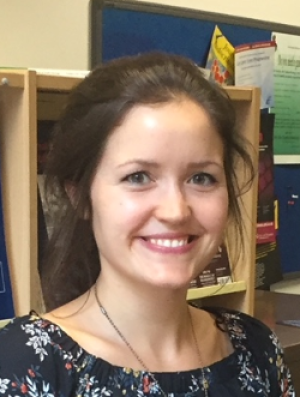 "My name is Emily and I am a Paediatric Trainee in West Yorkshire. Completing a Good Clinical Practice course and obtaining consent for clinical trials during my time on the neonatal unit sparked my interest in research. It made me appreciate how research underpins our key treatment principles and how much potential exists for further analysis and discovery. I recently completed a PhD investigating novel genetic causes of growth failure. I also helped to develop the 'Academic Toolkit for Paediatrics,' endorsed by the RCPCH and Academic Paediatric Association. This toolkit provides research advice and useful resources for paediatricians at all levels of training. I hope this will encourage more paediatric trainees to consider academic careers and strengthen the UK research base. I believe research is key to driving positive informed change. I look forward to my role as Associate PI and learning more about the clinical trial process. I hope to help improve research trial awareness and confidence on our unit to help optimise the number of babies that can benefit from this fascinating study."
Portsmouth Hospitals NHS Trust
Dr Hannah Watts, Paediatric Trainee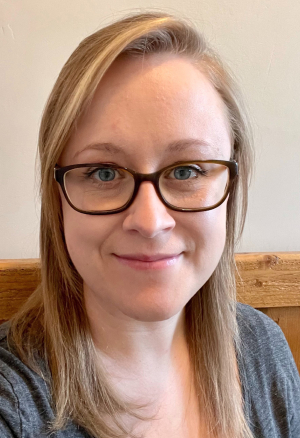 "My name is Hannah, I'm a paediatric trainee in Wessex Deanery. I'm based on the neonatal unit at the Queen Alexandra Hospital in Portsmouth where I have been working with the research team since September 2021. Within this role I have had the opportunity to develop my interests in neonatal medicine whilst gaining valuable practical experience in neonatal research. I'm excited to have the opportunity to become an Associate PI for SurfON and look forward to championing the study, whilst gaining a valuable insight into the practicalities of delivering an NIHR portfolio study locally."
Northern Care Alliance NHS Foundation Trust
Dr Teck Guan Ong, Neonatal Consultant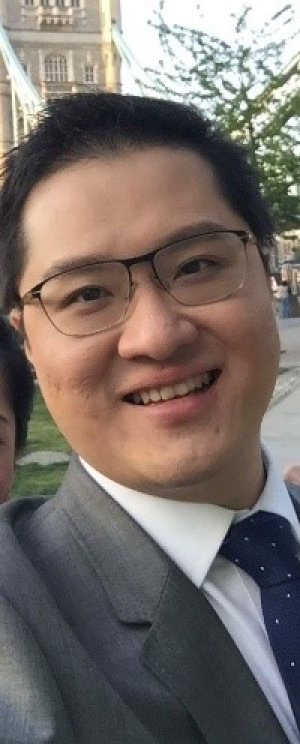 "My name is Teck Guan and I am one of the Neonatal Consultant at Royal Oldham Hospital. I am grateful to have the opportunity to become an Associate PI for SurfON to gain a formal recognition of engagement in NIHR Portfolio Research studies. Hopefully, this experience would help me to become a well-rounded clinician with strong research portfolio."
Belfast HSC Trust
Dr David Cummins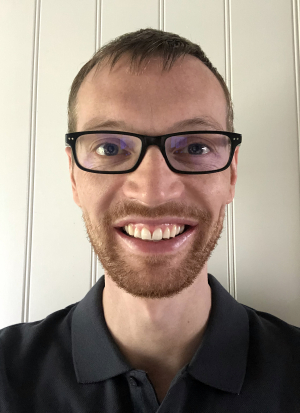 "My name is David and I was recently appointed as a consultant neonatologist at Royal Jubilee Maternity Hospital in Belfast. During my fellowship in Melbourne I became interested in neonatal research and gained experience with recruiting and randomising babies into international RCTs. I'm excited about the SurfON trial as it could potentially answer a very important question and it's been quite straight forward to recruit into.
I hope the associate PI scheme can help me gain the necessary skills to become a PI at RJMH in the future."
Birmingham Women's and Children's NHS Foundation Trust
Dr Asad Abbas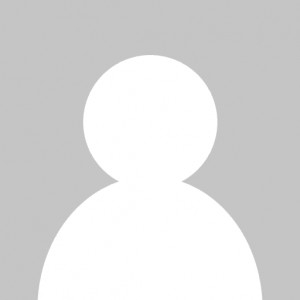 East Kent Hospitals University NHS Foundation Trust
Dr Madhusudan Guin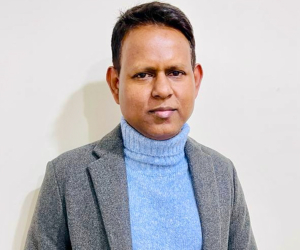 "My name is Madhu. I have completed my Medical School and Post-Graduation in Paediatrics from India. I have been a member of Royal College of Paediatric and Child Health since 2016. Furthermore, I have successfully completed a Royal College of Canada accredited Neonatal Fellowship from University of Calgary (Foothill Medical Centre and Alberta Children's Hospital). Upon completion of my Fellowship, I have joined as a Neonatal Specialty Doctor in NHS UK (William Harvey Hospital, Ashford). During my fellowship, I have been trained and actively involved in Research Projects; Some of my projects are still ongoing under ACRI (Alberta Children Hospital Research Institute) in Calgary. I have carried forward that culture to my current position. Having ten years' of quality experience in Clinical Neonatology from different continents, which helps me contribute substantially to the field of neonatal care in my present organisation. I hope, as an Associate PI, I will have more opportunity to share my research experience."
Royal Devon University Healthcare NHS Foundation Trust
Dr Patrycja Prusak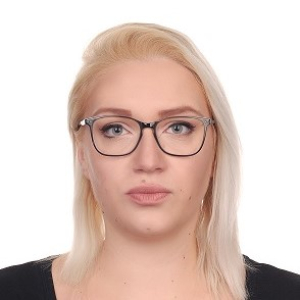 My name is Patrycja, I am a Trust Grade Doctor working across Paediatric and Neonatal Department in Royal Devon and Exeter Hospital (hopefully getting into Paediatric Training this year). My interest in the field of Neonatal Research was sparked by amazing Consultants that I happen to work with. I am excited to be appointed as a SurfON associate PI and I am looking forward to gaining valuable experience in NIHR research study.
Hull University Teaching Hospitals NHS Trust
Dr Jane Lawson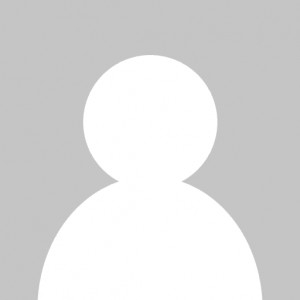 My name is Jane Lawson, I am a neonatal grid trainee in Yorkshire and Humber, currently working at Hull Royal Infirmary. I am excited about being involved in SurfON as a means of gaining experience in multicentre trials. This will complement my learning from the clinical research I am doing as part of an MSc in child health. I also hope to enthuse my colleagues and give more families the chance to be involved in research.
Liverpool Women's NHS Foundation Trust
Dr Danielle Llabres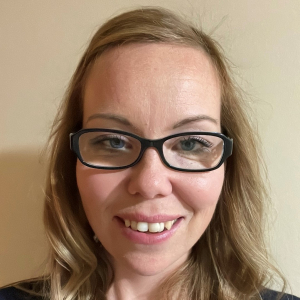 My name is Danielle and I am a lead advanced neonatal nurse practitioner. I have worked with neonates for 16 years during which time the number of research trials taking place within units I have worked has increased dramatically. Observing the processes required to recruit babies into trials, monitoring and recording the effects of the research interventions and subsequently witnessing changes in routine practice has led to my desire to become more involved in these processes. In 2019 I completed a Good Clinical Practice course and began obtaining consent for clinical trials. I developed skills in randomising babes and monitoring for potential recruits to the trials'. When the opportunity to develop these skills as an Associate PI came about I was keen to be involved and expand my knowledge of the clinical trial process. I aim to improve research trial recruitment amongst the ANNP and junior medical colleagues in my unit by developing my awareness further of the research trials process and gaining hands on experience. This will enable me to address the challenge of optimum recruitment when working within a large team.
Medway NHS Foundation Trust
Dr Shiranthi Jayasekara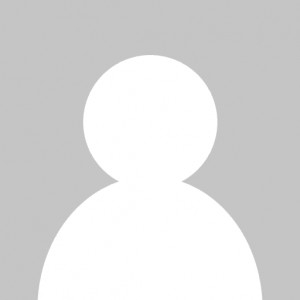 Belfast HSC Trust
Dr Sarah Berry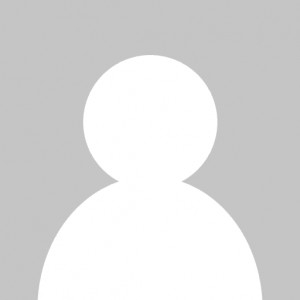 University Hospitals of Leicester NHS Trust
Dr William Dodwell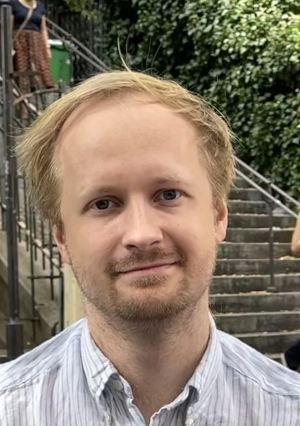 I am a paediatric ST5 working within the East Midlands Deanery. I currently work on the Leicester Royal Infirmary Neonatal Unit and with CenTre, the Regional Neonatal Transport Team. I am planning to pursue a career in neonatology. Working as the associate PI as part of the SurfON team I look forward to championing the study, trying to further embed research in our day to day clinical practice and increase my knowledge of the logistics and practicalities of running a multicentre research study.
North Bristol NHS Trust
Dr Sarah Oram
My name is Sarah and I am a Paediatric registrar training in the Severn deanery. My first experience of research was prior to medical training, as a Psychology undergraduate student. As a doctor, I completed the Good Clinical Practice course during an SHO placement at Southmead hospital, a tertiary NICU. This enabled me to have my first hands on experience of medical research by consenting for clinical trials. I have since returned to Southmead and its exciting research repertoire has captured my interest in being more hands on. Becoming an Associate PI is a fantastic opportunity to learn more about the research process and have more involvement in a study that will help inform the next steps in caring for the neonatal population. I hope that as an Associate PI, I will also encourage my peers to become involved in research and see that it is accessible to all.
Past Associate PIs
University Hospitals of Leicester (UHL) NHS Trust
Dr Ranveer Singh Sanghera, Neonatal Speciality Trainee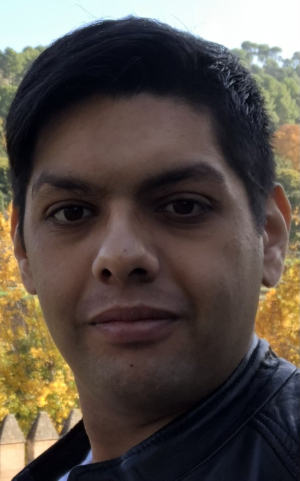 "My name is Ranveer, I qualified in medicine in 2014 from the University of Hull and York medical school and since then most of my training has been within the East Midlands deanery. I have just recently become the associate PI for the SurfON study in Leicester and hope to drive change in the way we recruit for the study. I am a Neonatal ST6 working at Leicester Royal Infirmary and have just recently been successful at Neonatal GRID interviews and on my way to becoming a Neonatologist.
"My passion is research, ever since I qualified, I have learnt the importance of research and the way it has shaped our management and our outcomes.
"I hope, as Associate PI, to inspire the new trainees to have the same level of excitement and enthusiasm as I have for SurfON."
Ninewells Hospital and Medical School, NHS Tayside
Dr Sue Anne Lim, Paediatric Trainee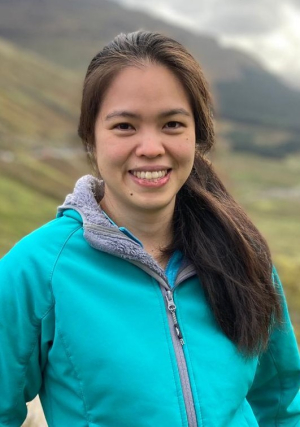 "My name is Sue Anne Lim and I am a Paediatric Trainee in the East of Scotland. I have a particular interest in neonatal medicine and am passionate about delivering the best care possible for these babies and their families. I think research like the SurfON study, is so important to guide and improve our practice, which is why I applied to be an associate PI.
In this role, I hope to be able to share my enthusiasm with my colleagues and help drive recruitment. I am excited to be offered this opportunity to work alongside other centres to improve neonatal care."
Leeds Teaching Hospitals NHS Trust
Dr Kate Parmenter, Paediatric Trainee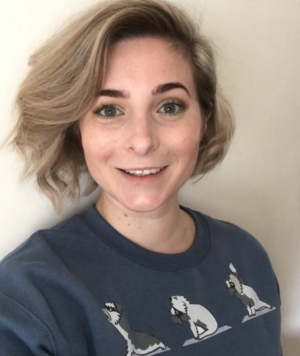 "Hello there, my name is Kate Parmenter and I am an ST4 Paediatric trainee in the Eest Yorkshire and Humber deanery. I hope to pursue a career in Neonatology with a dwell role in academic research. Taking part in the associate PI scheme has allowed me to understand more about high quality trial governance and the research cycle generally. Next year I will take the Leeds Children's hospital Clinical Research Fellow position to further my understanding in this field and key areas I wish to focus on include; making research an "always event" via encouraging increased trial awareness and consent practice within the children's hospital as well as working towards a PhD proposal. I have a keen interest in health equity and completing a pilot diploma in health inequality."
Bedfordshire Hospitals NHS Foundation Trust
Dr Samantha Sadoo, Neonatal Grid Trainee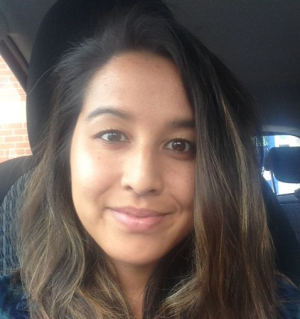 "I am a neonatal grid trainee in the East of England deanery, currently at Luton & Dunstable NICU. Since 2015, I have been involved in clinical research primarily based around neonatal brain injury and early child disability outcomes in low-and-middle- income countries. I will be commencing an MRC-funded PhD this year in the field of global neonatal encephalopathy with LSHTM (London) and MRC/UVRI Uganda. Through this Associate PI opportunity I look forward to enhancing my clinical research experience in a UK setting, and contributing important data to improving outcomes for our patients."
University Hospitals Birmingham NHS Foundation Trust
Dr Pri Madawala, Speciality Doctor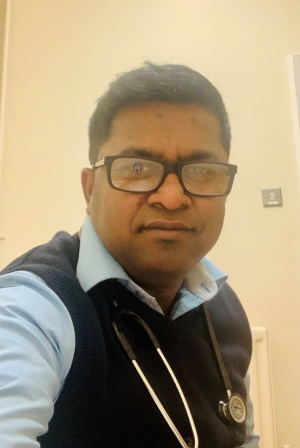 "My name is Pri Madawala, I have qualified in medicine, completed postgraduate training in paediatrics and practiced as acting consultant neonatologist in Sri Lanka before move in to UK. Currently I am working as a speciality doctor in neonatal intensive care unit at Birmingham Heartland Hospital, University Hospital Birmingham NHS foundation trust.I have particular interest in neonatal medicine and I am passionate about delivering the best care for the infant and their families.Always I will put myself further challenge, which will drive me to gather further learning and experience.I hope, as Associated PI for the SurfON study at UHB will give me exciting opportunities to share my enthusiasm with my colleagues and gain more experience on research."