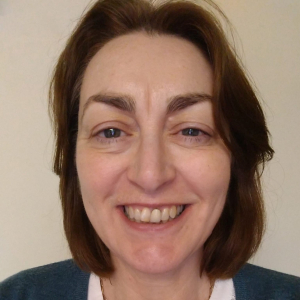 Co-lead on Parent, Patient and Public Involvement, PRU-MNHC NPEUPPI@npeu.ox.ac.uk
Biography
Rachel Plachcinski is a co-applicant on the Policy Research Unit in Maternal and Neonatal Health and Care (PRU-MNHC). She works with Charlotte Bevan to ensure the parent, patient and public perspective is at the heart of NPEU's PRU-MNHC research projects.
A former journalist, Rachel became interested in maternity research when she trained to run antenatal courses with NCT, following the birth of her third son. She went on to complete an MSc in Psychological Approaches to Health and then joined NPEU's INFANT study as a parent representative.
Rachel is now an independent consultant on parent, patient and public involvement, supporting researchers and service user representatives in working together. She is a member of the Public Advisory Board for Health Data Research UK; the Cochrane Consumer Network Executive; the UKMidSS Steering Group, NPEU, and a Research Fellow at City, University of London.
Current projects include: Implications of time of day and day of the week for the outcome of birth (City, University of London); MIDAS: a study to determine the feasibility of a randomised trial of different techniques for managing an impacted fetal head at emergency caesarean section (Nottingham Clinical Trials Unit); and the POOL Study: establishing the safety of waterbirth for mothers and babies: A cohort study with nested qualitative component (University of Cardiff).
Publications
Bamber D, Powell C, Long J, Garratt R, Brown J, Rudge S, Morris T, Bhupendra Jaicim N, Plachcinski R, Dyson S, Boyle EM, Turney N, Chessman J, St James-Roberts I (2019). Parental and health professional evaluations of a support service for parents of excessively crying infants. BMC Health Serv Res. 2019 Aug 22;19(1):592.
The INFANT Collaborative Group (2017): Computerised interpretation of fetal heart rate during labour (INFANT): a randomised controlled trial. The Lancet, 389, 1719-1729.
Newburn, Easter, Fletcher, Plachcinski (2017). Maternity Partnership Working: Mapping MSLCs in England. The Practising Midwife, 20(1), 26-29.
Trickey, Heather and Plachcinski, Rachel (2015). Communicating and contextualising public health messages: what forms of information do new and expectant parents find helpful and respectful? Presented at: Drinking for Two: Alcohol Concern Cymru's 2015 Conference, Cardiff, UK, 21 September 2015.
Lawton, Gardner, Plachcinski (2011). Using vignettes to explore judgements of patients about safety and quality of care: the role of outcome and relationship with the care provider. Health Expectations, 14(3), 296-306.