The NPEU joins the Oxford Population Health brand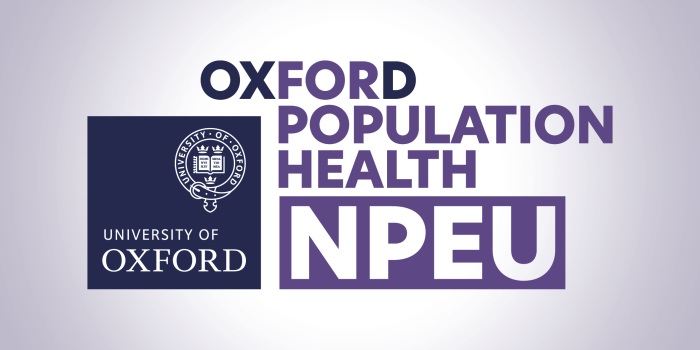 Published on Thursday, 14 October 2021 Tweet
Recognising the increasing global population health focus of the NPEU, our logo is changing!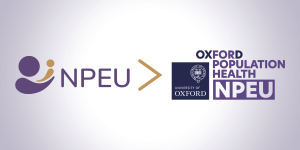 The new logo reflects the new 'Oxford Population Health' branding of the wider Nuffield Department of Population Health (our parent department) and its component units.
The new visual identity and brand name – Oxford Population Health – demonstrate our particular focus on population health science and our bold approach to preventing avoidable suffering and death.
Keep your eyes peeled as the new changes spread throughout our projects and outputs.