Capacity building in MaatHRI collaborating hospitals in India
Hand-held echocardiography workshop in Guwahati, Assam, India; 20th and 21st November 2018
Organised by: Maternal and perinatal Health Research collaboration India (MaatHRI)
22 clinicians (mainly obstetricians) from all collaborating hospitals in Assam, Uttar Pradesh and Meghalaya were trained. The training was conducted by cardiac physiologist and expert sonographers from the Cardiovascular Clinical Research Facility (CCRF), Radcliffe Department of Medicine, University of Oxford. It was a two day training: Day-1 mainly comprised of theoretical demonstrations and practice on volunteers and on Day-2 the clinicians received hands-on training in the antenatal clinics at Gauhati Medical College and Hospital.
Refresher training on hand-held echocardiography through video conferencing; 2nd September 2019
Through a video conference with Guwahati Medical College and Hospital, expert echocardiographers from Oxford shared feedback on the images and supervised hands-on practical sessions. A similar session was organised in Assam Medical College and Hospital, and other sessions are being planned.
Outcomes
10 hospitals in India now have one or more obstetricians (total 24 across these hospitals) trained in acquiring echocardiography images using hand-held (bedside) machines that can be interpreted remotely by experts.
10 hospitals have been provided a Philips Lumify transthoracic hand-held (bedside) echocardiography machine.
Until February 2020, images from more than 200 participants have been acquired by the trained obstetricians with acceptable quality (overall 72.2% of the images are graded as good quality by expert echocardiographers at CCRF, University of Oxford).
Paved way for testing the feasibility of a telemedicine approach for diagnosing heart failure in pregnant women (currently underway).
Trained senior obstetricians are now able to train junior clinicians. This cascading effect will help to expand the cohort of obstetricians trained in hand-held echocardiography in India.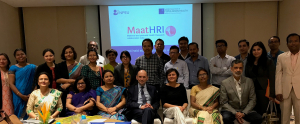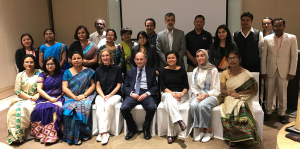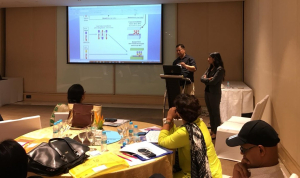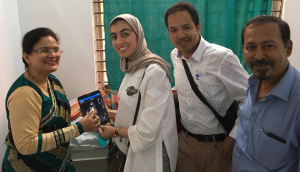 Training of trainers (ToT) on Collaborative Research, Guwahati, Assam, India; 6th December 2019
Jointly organised by: Maternal and perinatal Health Research collaboration India (MaatHRI); Srimanta Sankaradeva University of Health Sciences, Guwahati, Assam, India; India Alliance (DBT-Wellcome), India

'Training of trainers (ToT) on Collaborative Research' was organised in the state of Assam in India to disseminate knowledge and generate awareness about the opportunities available for local clinicians to engage in national and international collaborative research. It began with presentations from esteemed colleagues from India and the UK, with global and local experience, in various fields from scientific government advisors, to experts in funding panels, statisticians and senior epidemiologists. The second half of the day consisted of smaller group work where the participants from each college worked with their facilitator to further develop the ideas they had conceived/ prepared prior to the event to turn them into research proposals. This was an opportunity to apply key principles they had learnt in the morning sessions and adapt their work appropriately. Each of the six medical colleges then had the opportunity to present their proposal to an expert panel, with experience of chairing funding committees in India, who gave constructive feedback.
Outcomes
Outcomes that were achieved by the event (see report)
Generated awareness and knowledge about the opportunities available for national and international collaborative research.
Created awareness about opportunities available for training and capacity building of clinicians from all career stages.
Developed a cadre of trainers in all six medical colleges in Assam to disseminate information/ knowledge from the event to all faculty in their respective institutions.
Identified the barriers to undertaking scientific research by clinicians in Assam and solutions proposed by the participants.
Generated a list of priority research topics for the state of Assam and identify areas for research capacity building within the state.
Identified training needs to improve research skills among clinicians in Assam.
Following the event:
A multidisciplinary research team from the medical colleges in Assam collaborated with an Indian national research institute at Bengaluru and three UK Universities to submit an application (in January 2020) to the UK's National Institute for Health Research's (NIHR) programme on Research and Innovation for Global health Transformation (RIGHT).
Trained faculty from all medical colleges are being regularly encouraged to submit applications for fellowships and grant funding.
Srimanta Sankaradeva University of Health Sciences, Assam announced annual 'Research paper awards' to encourage faculty in all six medical colleges to engage in high quality research.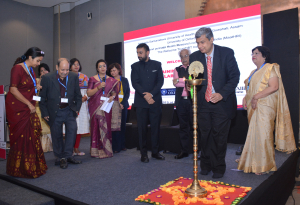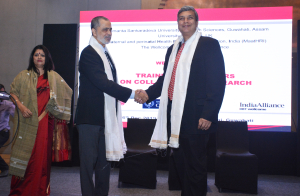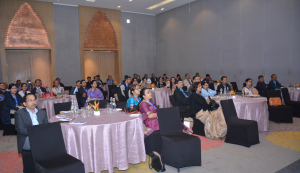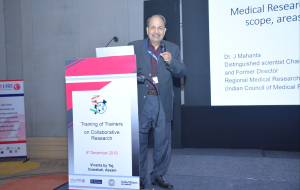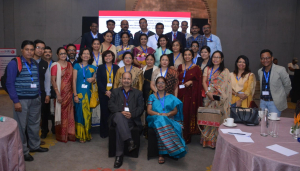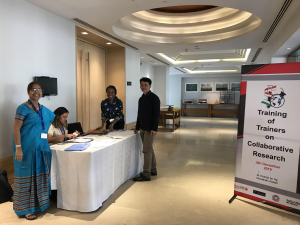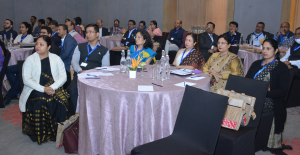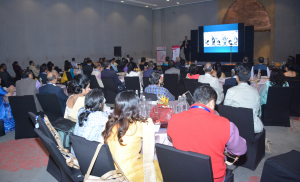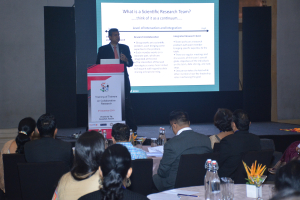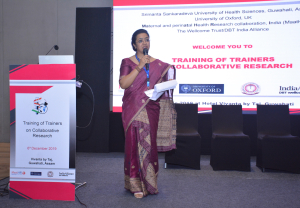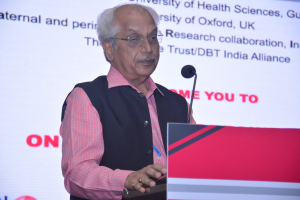 Training of trainers (ToT) on Collaborative Research Report 2019