This notice is provided in compliance with the General Data Protection Regulation 2018 (GDPR).
Background
More research is needed to help provide the best health care for women, with or at risk of diabetes, who are planning pregnancy or are pregnant. The Diabetes & Pregnancy Priority Setting Partnership (PSP) project aims to identify a top ten list of questions that women, their families and friends, and healthcare professionals (HCPs) jointly agree are the most important. These questions will be shared with researchers and research funders. By doing this project, we aim to support research that answers the questions about diabetes and pregnancy of greatest value to women, their families, and HCPs.
The project is led by the National Perinatal Epidemiology Unit (NPEU). The NPEU is a research unit in the Nuffield Department of Population Health at the University of Oxford. Our mission is to conduct methodologically rigorous research to provide evidence to improve the care provided to women, babies and families during pregnancy, childbirth, the newborn period and early childhood as well as promoting the effective use of resources by perinatal health services.
What is this privacy notice about?
To carry out this project, we need to collect and process information about the people who take part in the project. This notice provides information about what information we collect and what we do with it.
Who is responsible for the data we collect?
Under the General Data Protection Regulation (GDPR) the 'data controller' is responsible for what happens to data which is collected. The University of Oxford is the "data controller" for the personal data that we process for the Diabetes & Pregnancy PSP project (The University's legal title is the 'Chancellor, Masters and Scholars of the University of Oxford'). This means that we decide how to use it and are responsible for looking after it in accordance with the GDPR. The University of Oxford's Data Protection Officer can be contacted via data.protection@admin.ox.ac.uk.
Personal data we collect about individuals
The Diabetes & Pregnancy PSP project aim is to support future research to focus on answering the questions of most value and importance to those who will be impacted by it. To achieve this research aim, we need to collect and process some personal information such as, name, contact details i.e. email address, postal address, telephone number; demographic information i.e. age, ethnicity, UK country, and health data e.g. about pregnancy and diabetes experiences.
How we use personal data
Personal data is only collected for the purposes of this project. We will use demographic and health data to understand the representativeness of our participants as a whole. We will use identifiable information i.e. email addresses, to communicate with our participants for the purposes that will be clearly detailed at each stage this information is requested e.g. to send them information about the final workshop. We will not use the information for any other purpose.
Our lawful basis for processing personal data including special category data for the Diabetes & Pregnancy PSP project is that the processing is necessary to perform a task in the public interest or for official functions, and the task or function has a clear basis in law – GDPR Article 6(1)(e).
How long we keep personal data for
Typically, personal data collected for the Diabetes & Pregnancy PSP project will be retained until the end of the project, expected to be up to 2 years from the date the initial survey opens. After this time, personal data will either be deleted or rendered anonymous (non-identifiable). All the anonymised data will be kept indefinitely.
The identifiable data collected for the purpose of identifying and communicating with individuals for the final workshop will be securely removed once all the workshop administration and follow-up (feedback on the workshop and sharing outcomes) is completed, or until the individual requests it to be removed.
The identifiable data, namely email addresses, provided by individuals with permission for project updates and news about other projects in diabetes or pregnancy, will be kept securely indefinitely, or until the individual requests it to be removed.
We may need to retain personal data for longer if it is
The NETS team is made up of a range of people, including paediatric surgeons, statisticians, epidemiologists, parents and patients. NETS is based around collaboration between different centres both in the UK and abroad, so whilst a lot of the team are based in the National Perinatal Epidemiology Unit, some are based as far away as Glasgow and Vancouver.
Mr Benjamin Allin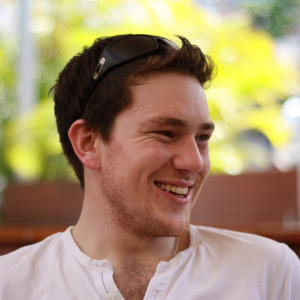 Ben is a paediatric surgical registrar, and Doctoral Research Fellow. He graduated from Imperial College School of Medicine in 2010 and undertook his foundation training in London. In 2012 he moved to Oxford to take up a post as an Academic Clinical Fellow in paediatric surgery, joining the National Perinatal Epidemiology Unit at the same time. His work focuses on attempting to identify factors that affect outcomes for infants who have undergone early surgical intervention. This work has been based upon using the BAPS-CASS framework to carry out large-scale observational studies. Ben was recently appointed as a National Institute for Health Research Doctoral Research Fellow in order to improve outcomes in paediatric surgery through the development and implementation of core outcome sets. His publications profile is available at https://www.researchgate.net/profile/Benjamin_Allin/contributions
Mr Timothy Bradnock
Tim is a Consultant Paediatric Surgeon based at the Royal Hospital for Children in Glasgow. He has an interest in Hirschsprung's Disease, and has been heavily involved in the conduct of the BAPS-CASS studies. He is part of the project management group for NETS¹ᴴᴰ and NETS²ᴴᴰ.
Mr Nigel Hall
Nigel is a consultant paediatric surgeon based at Southampton Children's Hospital. He is the founder of the Paediatric Surgery Trainees Research Network and the principle investigator on the BAPS-CASS duodenal atresia study. He has an interest in gastroschisis, and is working towards improving evidence-based practice in paediatric surgery. He is part of the study management group for NETS¹ᴳ.
Professor Marian Knight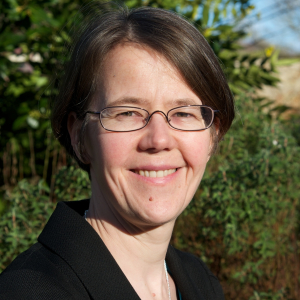 Marian is Professor of Maternal and Child Population Health. She trained initially in obstetrics and neonatology, completing a DPhil investigating the pathogenesis of pre-eclampsia, before becoming interested in epidemiology and population health. She therefore undertook specialty training in public health, becoming a Fellow of the Faculty of Public Health in 2006. She is an Honorary Consultant in Public Health with Public Health England. Her work focuses on using national observational studies to address clinical questions concerning rare and severe complications of pregnancy and early life. She also leads the MBRRACE-UK national confidential enquiries into maternal morbidity and mortality. In February 2012, Marian was awarded one of the first NIHR Research Professorships to develop further her work relating to maternal morbidity and care of infants requiring early surgery. Her publication profile is available at http://www.researcherid.com/rid/B-6225-2009
Professor Jenny Kurinczuk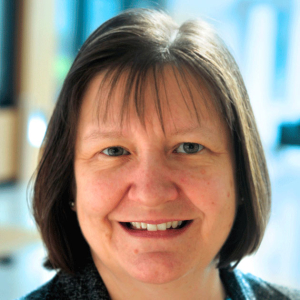 Jenny graduated in Medicine from Leicester University in 1985. Following post-graduate training in epidemiology at the London School of Hygiene and Tropical Medicine and Public Health Medicine she was appointed Lecturer in Epidemiology at Leicester University and embarked upon her doctoral research on occupationally related male infertility. She then spent seven years working at the Telethon Institute for Child Health Research in Western Australia. She returned to the UK in 1999 to take up a Senior Lecturer post in Reproductive and Perinatal Epidemiology at Leicester University.
Jenny joined the NPEU in October 2003 as Consultant Clinical Epidemiologist, was promoted to Deputy Director of the Unit and Reader in Perinatal Epidemiology in 2008, before becoming Professor of Perinatal Epidemiology in 2010 and Director of the NPEU in 2011. Her research expertise lies particularly in the areas of the causes and consequences of neonatal encephalopathy, cerebral palsy and congenital anomalies, and the health outcomes for children born following assisted conception. She is also involved in leading national studies of near miss maternal morbidity and the evaluation of paediatric surgical interventions for congenital anomalies.
Miss Anna-May Long
Anna is a senior paediatric surgical registrar based in the North of England. She has taken three years out of clinical training to move to Oxford to undertake a DPhil, and is spending her time here working in the National Perinatal Epidemiology Unit. Her DPhil is focussed on assessing long-term outcomes in children who have undergone early surgery, particularly those who have gastroschisis or exomphalos. She has been very heavily involved in the BAPS-CASS studies, and is taking the lead on developing several of these. Following completion of her DPhil, she will return to Manchester to complete her clinical training.
Mr Sean Marven
Sean was granted MB ChB 1987 by Leicester University Medical School, and was awarded FRCS (Paediatric Surgery) at Edinburgh in 1999. He commenced his Paediatric surgical training at Sheffield Children's Hospital in 1992 and has been a Consultant Paediatric Surgeon there since 2001. He has also trained at Alder Hey Children's Hospital Liverpool; Red Cross Children's Hospital, Cape Town, South Africa; and St Luke's Hospital, Denver, Colorado, USA. His main clinical interests include thoracic and upper GI surgery, in particular minimally invasive antireflux surgery. His Research interests include laparoscopic surgery, management of gastroschisis and chest wall surgery. He is a member of the British Association of Paediatric Surgeons (BAPS), an advisor to the British Association of Paediatric Surgeons Congenital Anomaly Surveillance System (BAPSCASS), and he is currently President of the British Association of Paediatric Endoscopic Surgeons (BAPES).
Mr Andrew Ross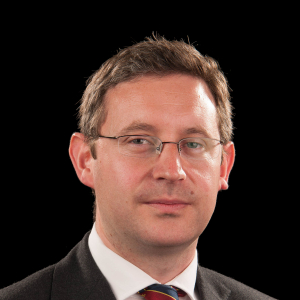 Andrew is a Registrar in Paediatric Surgery in the South-East England Consortium. He studied medicine at the Universities of St Andrews and Manchester before undertaking foundation medical training in Edinburgh. After completing his early surgical training in London he was awarded a national training number in paediatric surgery in 2013. Currently Andrew is based in the department of Paediatric and Neonatal Surgery in the John Radcliffe, Oxford University Hospitals Foundation Trust. Andrew has an interest in developing collaboration in the research done in paediatric surgery and in improving outcomes for neonates with abdominal wall defects. He is on the steering committee for the Paediatric Surgery Trainees Research Network (PSTRN) and is a member of the project management group for NETS¹ᴳ. An overview of his previous research can be found here: https://www.researchgate.net/profile/Andrew_Ross25
Mr Gregor Walker
Gregor is a consultant paediatric surgeon working at the Royal Hospital for Children in Glasgow. He was the primary investigator on the BAPS-CASS Hirschsprung's Disease studies, and has been key in ensuring the on-going expansion of the BAPS-CASS programme. He is part of the project management group for NETS¹ᴴᴰ and NETS²ᴴᴰ.
Dr Erik Skarsgard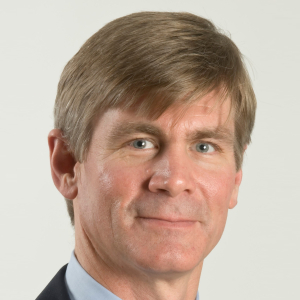 Erik is the chief of surgery at BC Children's Hospital and professor of surgery at the University of British Columbia. He is a graduate of the UBC School of Medicine and received training in pediatric surgery at Toronto's Hospital for Sick Children, and fetal surgery at the University of California San Francisco. After seven years on the surgical faculty at Stanford University, Dr. Skarsgard joined BC Children's Hospital in 2001. In May 2012, he was appointed Chief of Surgery.
Dr. Skarsgard is co-chair of the Centre for Surgical Research at UBC, and a member of the Scientific Advisory Board for the Institute of Human Development, Child and Youth Health (IHDCYH), Canadian Institutes of Health Research (CIHR). He serves as President Elect for the Canadian Association of Pediatric Surgeons and Governor for the American Pediatric Surgical Association. He is a member of the Pediatric Surgery Advisory Council for the American College of Surgeons, and surgeon champion for his hospital's National Surgical Quality Improvement Program (NSQIP) program. He is the founding Director of the CIHR-funded Canadian Pediatric Surgery Network (CAPSNet), which targets knowledge mobilization for improved care and outcomes for surgical birth defects.
His primary interests include surgical quality and safety, as well as policy development and implementation of patient-centered surgical innovation.
Mr Simon Kenny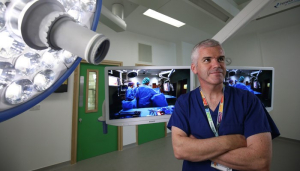 Simon has a been a Consultant Paediatric Surgeon at Alder Hey Children's Hospital in Liverpool since 2003. Together with colleagues he has subspecialized in Hirschsprung's disease and runs a regular specialized Hirschsprung's clinic together with Mr Colin Baillie and Ms Sarah Almond. Simon has a long record of publication and research both in the basic science and outcomes of surgery for Hirschsprung's disease and works with parents and families to make research more focussed on their needs as well as promoting understanding of the condition. He is patron of the Hirschsprungs support charity CHAMPS. He is Chair of the Outcomes Committee of the British Association of Paediatric Surgeons and has recently been appointed as national Lead Clinician in the Department of Health 'Getting it Right First Time' programme in paediatric surgery.
Simon is also Clinical Director of Surgery, Cardiac, Anaesthesia and Critical Care at Alder Hey and is an Honorary Senior Lecturer in Child Health at the University of Liverpool. He was heavily involved in the design and commissioning of the new Alder Hey in the Park that opened in 2015 - a hospital built around the needs of children and their families with state-of-the-art technology.
necessary to fulfil our purposes, including any relating to legal, accounting, or reporting requirements. We may also retain personal data for further research for which a legal basis exists. This will always be done in accordance with data protection laws.General information about how long different types of information are retained by the University can be found in the University's Policy on the Management of Research Data and Records, available via http://researchdata.ox.ac.uk/university-of-oxford-policy-on-the-management-of-data-supporting-research-outputs/.
How we protect data
We ensure that we protect personal identifiable data against unauthorised access, unlawful use, accidental loss, corruption or destruction. We store all data in encrypted files on the University's secure servers. Files containing personal identifiable data are password protected. File access is limited to authorised members of the team who require access. Personal information is only made available to specified individuals in the project team on a 'need to know' basis.
We keep these security measures under review and refer to University Security Policies to keep up to date with current best practice. Read the University's data protection policy.
Sharing identifiable data
Personal identifiable data which is collected and managed by the NPEU will not be shared with anyone else.
At the end of the project anonymised data (from which individuals cannot be identified) may be shared with other groups who are doing similar research. The data which is shared in these circumstances will not include any information to enable individuals to be identified and the data will not be combined with any other information in a way that could lead to individuals being identified. Any information shared will only be used for the purpose of health and care research, and will not be used to contact individuals or to affect their care. It will not be used to make decisions about future services available to individuals, such as insurance.
The rights of individuals
Under the General Data Protection Regulation (GDPR), you have rights in relation to the personal data we hold about you. Your rights can be found here: https://compliance.admin.ox.ac.uk/individual-rights.
To safeguard an individual's rights, we will use the minimum personally-identifiable information possible. Individuals who have taken part in the project and for whom we hold personal data, have the right to withdraw their data from the project at any time. If this happens we will keep the anonymised information that we have already obtained but securely remove all identifiable data.
Complaints
If you want to exercise any of your rights under the GDPR or are dissatisfied with the way we have used your information, you should contact the University's Information Compliance Team via data.protection@admin.ox.ac.uk. If you are not satisfied with our response or believe we are processing your personal data in a way that is not lawful you have the right to lodge a complaint with a supervisory authority. In the UK, this is the Information Commissioner's Office (ICO). A complaint to the ICO can be made by visiting their website https://ico.org.uk/make-a-complaint/ or by calling their helpline on 0303 123 1113.
Contact us
If you would like to contact us directly for more information about how we use and protect data collected for the Diabetes & Pregnancy PSP project, please contact Dr Goher Ayman, Diabetes & Pregnancy PSP Co-lead, NPEU, by email JLAPSP@npeu.ox.ac.uk or phone on +44 (0)1865 289 757.