Baby-OSCAR Follow-up – information for parents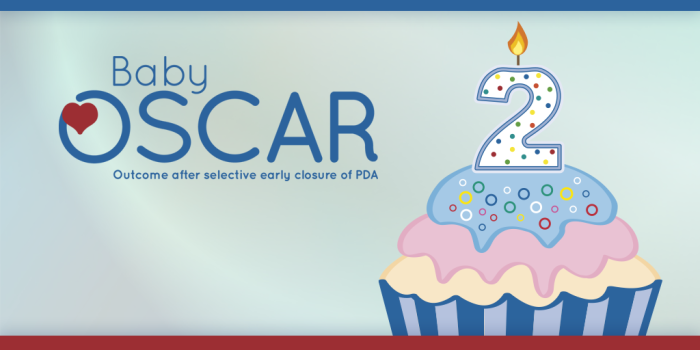 Published on Friday, 09 October 2020
Follow-up – information for parents
Baby-OSCAR Follow-up at two years is fully underway. Our researchers are now collecting data to see how infants who took part are getting on when they are two. This will help to answer the question "what is the best treatment for preterm infants born with PDA" and the results will help doctors shape future care for infants born prematurely.
So if your baby took part in the Baby-OSCAR study while in hospital, you should receive a questionnaire via an online link.
The information given in these questionnaires is crucial to find out which care pathway is better.
If you have any questions or wish to find out more information please have a look at the parents section of our website
Many thanks for supporting the study!